Sliders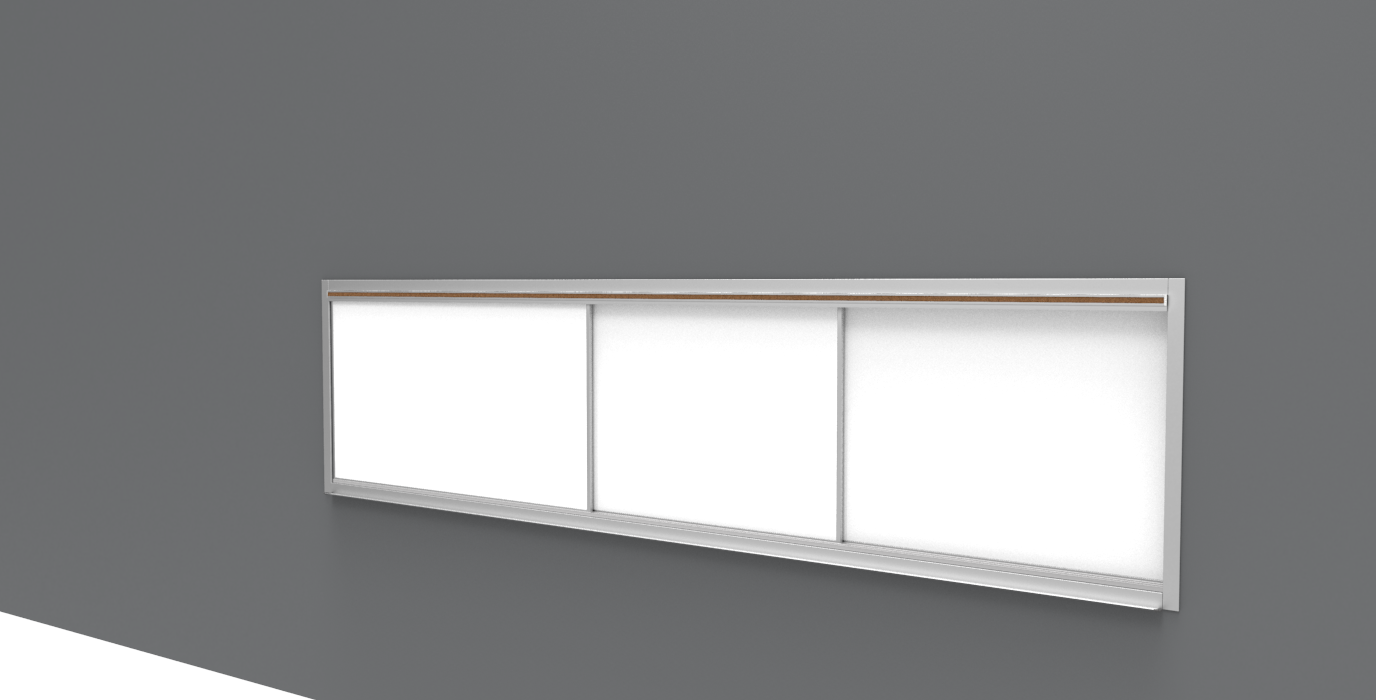 Product Specs
AJW Horizontal Sliders can double or triple your workspace, and are customizable to accommodate your specific project requirements. Available in surface mounted or recessed, AJW sliding units can be designed with a number of panel, trim, tray and display rail options.
Trim and panel edging fabricated of heavy gauge extruded aluminum with satin anodized finish.
Surface mounted or recessed mounting style available.
Optional back panel is available as a markerboard or tackboard. Having no fixed panel will allow access to cabinets, shelves, or other storage space.
Choose from 2, 3, or 4 sliding panels on 2, 3, or 4 tracks.
Sliding panels can be markerboards, tackboards, or a combination of both.
Sizes available up to 4'H x 16'W.