UM20 Series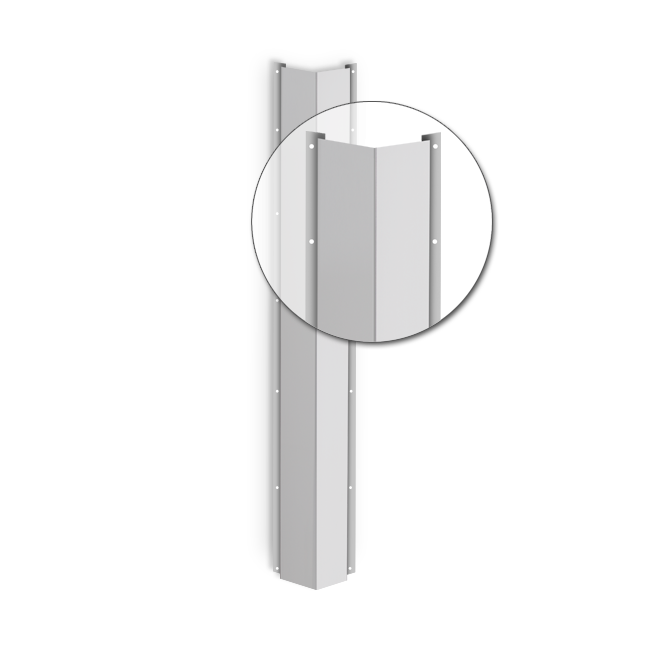 Product Features
Fabricated of #18 gauge stainless steel with #4 satin finish
Custom lengths, heights, and angles available
Product Specs
Corner Guards: Fabricated of #18 gauge stainless steel with a #4 satin finish on all exposed surfaces with a radius on the leading edge at the 90 degree bend. Bends are available other than 90 on request. Standard leg sizes are 3 1/2"(89mm) but are available upon request for other sizes. Max height is 96". Ends of corner guards are bent in and returned to wall and have 1" long mounting legs at each end.
Screw holes: Advise number of holes if required, if any. Standard diameter hole is 1/4"
Standard Leg Size: 3 1/2" x 3 1/2" (Other sizes available upon request)
Standard Height: 48" (Other heights available upon request)
Ordering Information: When ordering UM20 corner guards, be sure to specify the height and leg size.
Installation Instruction
Provide an area on wall surface at desired or specified location. Transfer mounting points if holes are required and secure with proper fasteners per application.