US40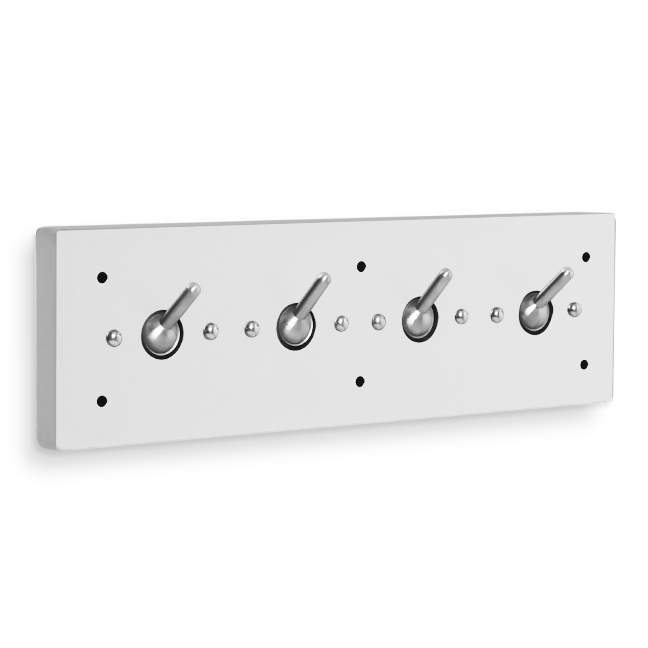 Product Features
Fabricated of #14 gauge stainless steel with a #4 satin finish
Hooks collapse to prevent injury
Exposed mounting
Unit is designed for security applications
Product Specs
Mounting Strip: Fabricated of #14 gauge stainless steel with a #4 satin finish. Six (6) exposed mounting points secure unit to wall surface.
Hooks: Collapsible hooks are fabricated of stainless steel with a pivoting ball joint that will collapse when excessive weight is applied. (Aprx. 35 lbs.)
Overall Size: 18"W x 5 1/2"x H x 2 1/4" (Wall to hook)
457mm x 140mm x 54mm
Installation Instruction
Place strip on wall surface making sure unit is level at desired or specified location. Transfer mounting points and drill pilot holes for fasteners. Secure unit with proper fasteners per each application. (Fasteners not included).