US805 Series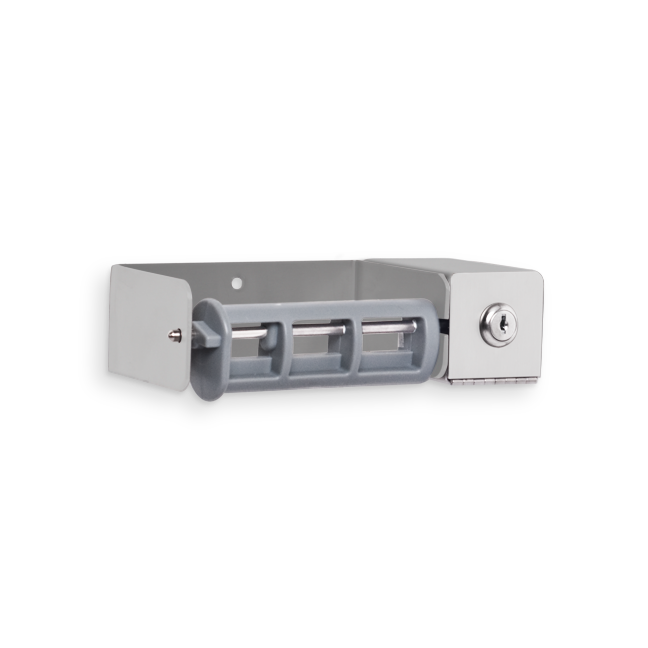 Product Features
Fabricated of #11 gauge stainless steel with a #4 satin finish
Holds one standard toilet tissue roll
Unit is designed for security applications
Secured with pin tumbler lock, keyed like all AJW cabinets
Product Specs
Mounting Bracket: Fabricated of #11 gauge stainless steel with a #4 satin finish.
Spindles: Molded high impact ABS material (theft resistant) with stainless steel pin, designed to retain spindles on bracket. Control delivery spindle rotates only 1/2, revolution. Non-control (-NC) spins freely.
Lock: Pin tumbler lock secured on a hinged panel that secures spindles too post. Spindles cannot be removed without unlocking center post.
Overall Size: 8"W x 2 3/8"H x 4"D
203mm x 60mm x 102mm
US805-NC: Non-Control dispenser
Capacity: One standard roll with a 5 1/4" (133mm) OD.
Installation Instruction
Provide an area on wall surface at desired or specified location, Place unit on mounting surface making sure unit is level and transfer mount points. Drill pilot holes and secure with proper fasteners per application. If a controlled delivery dispenser is