UB32 Series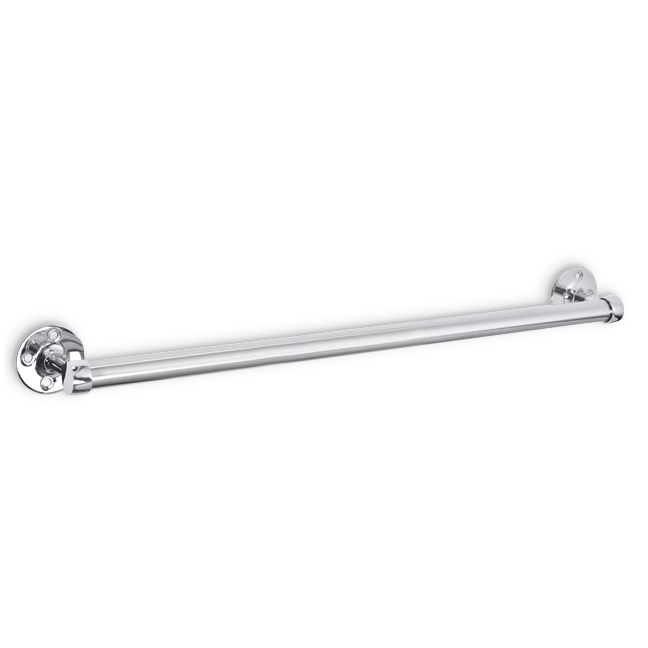 Product Features
Fabricated of solid forged brass finished with bright chrome plating
Custom lengths available
Exposed mounting
Product Specs
Posts: Fabricated of solid forged brass finished with a chrome plated bright finish. Mounting flange is equipped with three countersunk mounting points. (1/4" Dia.). One post is equipped with a set screw to prevent bar from rotating.
Bar: Fabricated of #18 ga stainless steel with a bright finish. Diameter of bar is 1" (26mm)
Standard Lengths: 18", 24", 30", 36"
UB32-SF: Same as UB32 with satin finish
Installation Instruction
Place towel bar inside the post ends and hold up to mounting surface. Making sure unit is level, transfer mounting points from each flange and drill pilot holes. Secure one to mounting surface with proper fasteners per application. Insert bar into mounted