UB14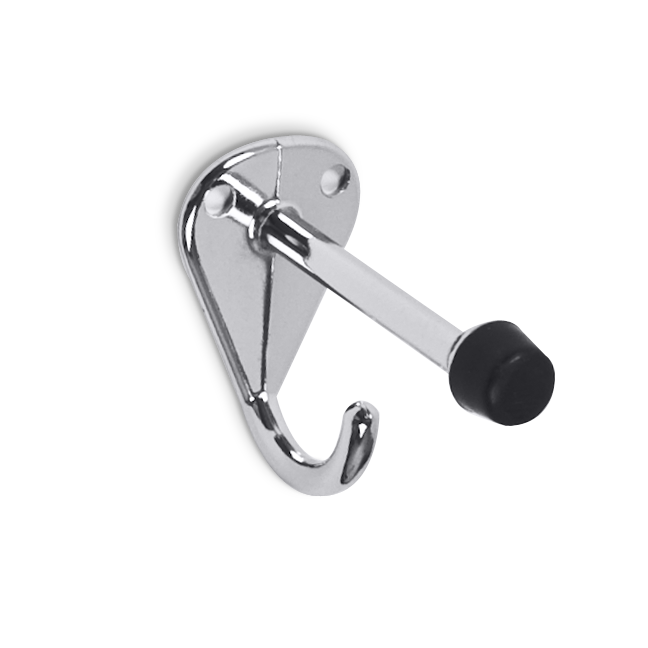 Product Features
Fabricated of forged brass with a nickel and copper chrome coating
Single coat hook includes door bumper to protect against damage
Exposed mounting
Product Specs
UB Accessories: Fabricated of forged brass with a nickel and copper plating of chrome coating. In compliance with all standard commercial and government standards.
Overall Size: 2 5/8"W x 4 1/4"H x 3 9/16"D
67mm x 108mm x 91mm
Installation Instruction
Place hook on mounting surface and transfer mounting point locations. Drill pilot holes and secure with proper fasteners per application.