U814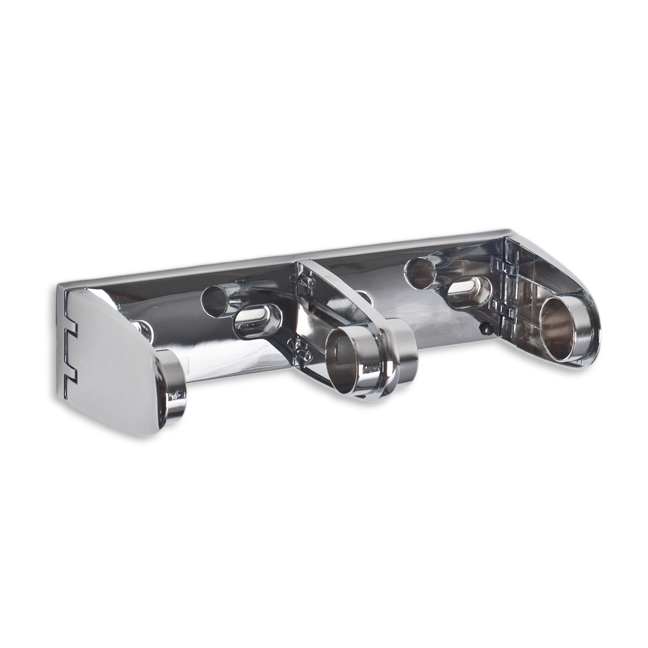 Product Features
Fabricated of #22 gauge stainless steel with a bright chrome finish
Holds two standard toilet tissue rolls
Product Specs
Mounting Plate: Bright chrome plated #22 ga steel formed for maximum strength.
Arms: Hinged arms (one for each roll) are #22 ga bright chrome plated. The other arm is fixed. Both arms are fabricated with an extended support to maintain toilet tissue roll. There are no spindles or control bar to support roll. Rolls can be changed by depressing button to release one arm for each roll. This is a controlled type dispensing system.
Overall Size: 10 1/2"W x 2 3/4"H x 4 1/4"D
266mm x 70mm x 108mm
Capacity: Two standard rolls with a 5 1/4" (133mm) OD.
Installation Instruction
Provide an area on wall surface at desired or specified location. Hold unit to surface and make sure unit is level. Transfer mounting points to wall and drill pilot holes. Secure units with proper fasteners per application. Open units by depressing tab on