U803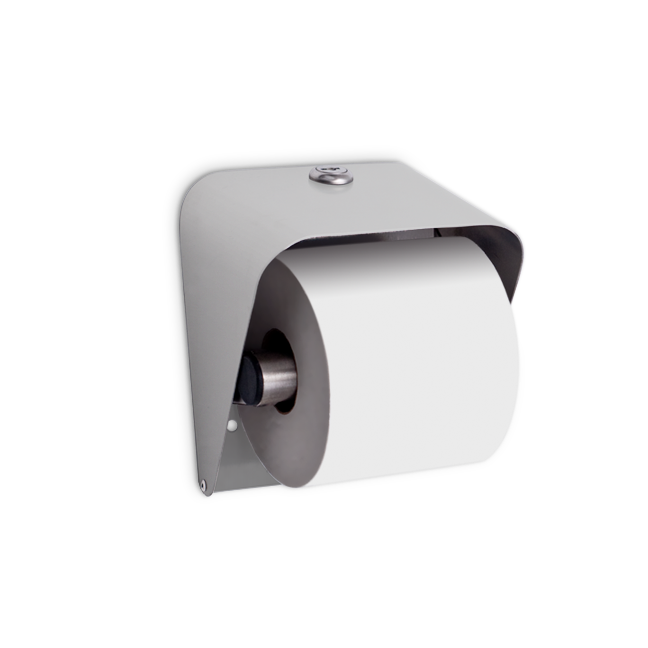 Product Features
Fabricated of #22 gauge stainless steel with a #4 satin finish
Holds one standard toilet tissue roll
Product Specs
Hood: Fabricated of #18 gauge stainless steel with a #4 satin finish on all exposed surfaces. Radius corners and leading edges are deburred. Keyed hood provides a theft resistant dispenser. Roll cannot be removed without opening dispenser.
Back Plate: Fabricated of #22 gauge stainless steel.
Roller: Stainless steel roller is welded to a stainless steel post that has a capped end to prevent damage to roll.
Locks: commercial quality pin tumbler lock keyed like all other AJW accessories.
Overall Size: 5 1/4"W x 6 3/8"H x 4 1/4"D
133mm x 161mm x 108mm
Capacity: One standard roll with a 5 1/4" (133mm) OD.
Options:
-TK: Keyless twist lock.
Installation Instruction
Open hood of dispenser and place unit on mounting surface at desired or specified location. Making sure unit is level transfer mounting points to surface using unit as a template. Drill pilot holes and secure unit with proper fasteners per application. In